Scandic Mountain Guides, in cooperation with Viking Heliskiing, operates a powerful team of skillful and experienced guides. Our guides put your safety and pleasure first. They will find the very best terrain suitable for you and your group with slopes waiting for their first descents.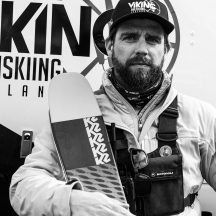 Björgvin Björgvinsson // Co-owner and Lead Guide, AMSG
Björgvin is one of two founders and owners of Scandic Mountain Guides. He has explored Troll Peninsula most of his life and has spectacular knowledge of the area as a local guide. Björgvin is a former skiracer with the Icelandic national team. He participated in three Olympic games, six World Championships, winner of the Junior WC in Chamonix 1998, three times Oceania Champion, raced in many World Cup's and over 30 times winner of the Icelandic Championship.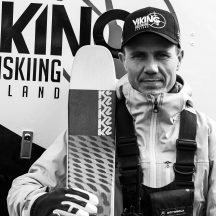 Jóhann H. Hafstein // Co-owner and General Manager, AMSG
Jóhann is one of two founders and owners of Scandic Mountain Guides. In recent years he has worked as the Lead Guide of the operation but has now taken over as a General Manager. His passion is free riding and seeking new alpine adventures. Even though he has skied all over the world the Troll Peninsula is his favorite, where he has gained unique expertise of the surrounding area. Jóhann is a former ski racer with the Icelandic national team. He went to the Olympic games in Nagano in 1998 and participated in a couple of World Cup's with the Icelandic Team.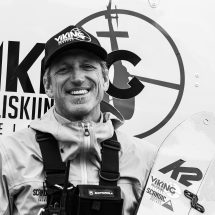 Steve is an IFMGA/American Mountain Guide hailing from Crested Butte, Colorado. Steve began skiing a the age of 2 in Vermont, progressing to bigger mountains in Colorado and now guides skiing and climbing around the world. Steve's professional ski background includes 14 years with the Crested Butte Professional Ski Patrol, AIARE Level 3 avalanche training and certification, AIARE Avalanche Safety Course Leader status, Lead Guide at Viking Heliskiing and the Hokkaido Backcountry Club, PSIA Level 1 Ski Instructor and is a member of the American Mountain Guides Association National Instructor Team training the next generation of Mountain and Ski Guides. Steve has set up, operated and guided at backcountry, snowcat and heli ski operations in the US, Canada, Japan, Iceland and in the Alps. Fluid on ski, snowboard and tele skis, Steve can show you the goods and improve your technique while focusing on fun and safety in the mountains.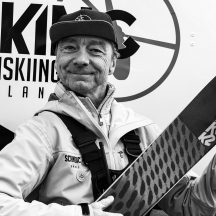 Stefan  CSGA / ACMG / CAA
Stefan is a very experienced and professional mountain ski guide with over 30 years experience in the ski industry. He was a ski instructor first, then a ski patroller and the last 20 years has been guiding helicopter skiing in Canada. Stefan is a professional member of the Canadian Avalanche Association and has been an instructor and examiner for the Canadian Ski Guide Association since 2007.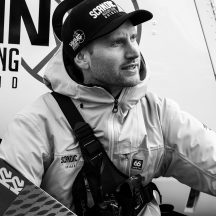 Björn is a true native of the Troll peninsula and grew up with skis on his feet.  Björn is a certified ski guide with the Canadian Ski Guide Association (Level 1)
Björn has been guiding with Scandic Guides since day one and knows the terrain here better than most, with numerous first descents and an impressive ski touring resume. When Björn is not skiing he works on the local fishing boats catching cod and saving up for winter adventures. Björn also has a B.S degree in fishing science and will happily tell you the ins and outs of the Icelandic fishing industry. Björn will show you around our backyard with a big smile on his face.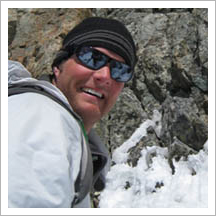 Tyler has achieved his full guide certification in the disciplines of Ski, Rock and Alpine. This currently makes him the youngest American internationally recognized as UIAGM/IFMGA licensed guide through the American Mountain Guides Association. Tyler has been on thirteen expeditions to the Alaska Range, including solo trips, several notable ski descents and an ascent of the Cassin Ridge. He has also skied first descents on Mt. Shakara in the Republic of Georgia, climbed the Nose of El Capitan (Yosemite) in a day, and spent several ice seasons in the Canadian Rockies.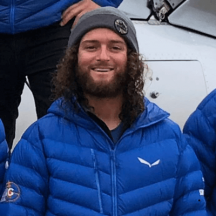 GW has been skiing as long as he has been walking. Growing up he ski raced and competed in freestyle skiing where he spent a number of seasons as a member of the U.S. Ski Team. He lives in Alaska where he works as a heli ski guide in the winters and a cabin builder in the summers. GW is a certified guide with Heliski U.S. and holds a level II avalanche certification. GW has called Iceland his home in the spring the past three years and has a great sense of the snow and terrain on the troll peninsula. He is as happy and comfortable leading guest in the helicopter as he is with big days of ski touring. No matter the weather or snow conditions you will find GW skiing with a big smile on his face.